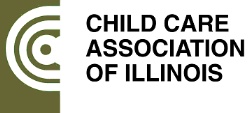 Information Brokering
CCAI is the primary source of information bringing human service trends and developments to the forefront so that member agencies can readily respond to changing conditions. To this end, CCAI assists in capacity building for agencies by offering forums, meetings, and seminars on current trends, best practices and technical advancement.
As the foremost information broker on vital issues of impacting child serving agencies, CCAI provides members a weekly Monday Report, with updates and key policy information. The Monday Report also offers information on state agencies, funding resources, schedules of upcoming educational opportunities, and resources on various practice areas. In addition, timely email alerts cover federal and state policies, proposed legislation, rule changes, programs and funding issues
Policy and Practice
CCAI maintains a major focus is on policies and practice. The Association's vision of best policies and practices is the hallmark of its state-wide efforts to ensure the needs of vulnerable children and families are met. CCAI involves members in designing systems to serve troubled families. Through a highly interactive Policy Committee, CCAI advances policies that benefit children and families. Members' input is an ongoing part of the work we do together to build consensus and a common ground on important issues.
Advocacy and Legislation
CCAI continuously updates its legislative and advocacy agendas. CCAI supports a committee process that involves members and encourages leadership, participation and input. The association monitors and develops positions on key state and federal legislation impacting children and families in CCAI's focus areas of child welfare, children's mental health, juvenile justice, and special education. CCAI also tracks agency not-for-profit administration issues.
As an advocacy organization, CCAI works with state legislators, the Governor's Office, Congress and pivotal state agencies. CCAI supplies well-researched materials and training to members that prepares them to meet with officials. Public policy information is reviewed and analyzed on a regular basis. Each year members are provided with budget impact analysis. Current data is collected and maintained on such topics as welfare reform, workforce welfare, residential care, and treatment for juvenile offenders.
Member Participation
CCAI members participate fully in the work of the association. Executive and senior management from member agencies participate on committees and work groups that direct numerous CCAI activities. In fact, the members set the agendas and collaborate in their execution. Through several annual networking events, CCAI provides opportunities for members to network, form relationships and collectively make recommendations to resolve issues and improve services to children and families throughout the state of Illinois.
The Child Care Association of Illinois is lead by Margaret M. Berglind, LCSW, who was appointed President and CEO of the Child Care Association of Illinois on June 1, 2001. Ms. Berglind has over twenty years of executive leadership, management, and program operations experience in the child welfare field in Illinois. Previously, she was the Assistant Executive Director at the Child Care Association of Illinois.