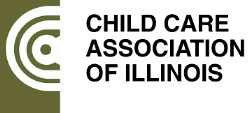 The Child Care Association is offering an array of Medicaid opportunities to strengthen your agency's Medicaid compliance capability. The Toolkit 2011 offers a comprehensive approach for Illinois child welfare agencies to improve their expertise in providing Medicaid services that comply with federal and state requirements. The CCAI Medicaid Toolkit 2011 builds on the successes of last year's project and will help you:

► Strengthen your Medicaid service delivery culture
► Increase your agency Medicaid compliance ability
► Minimize the risk to your agency of recoupment or penalty
► Develop staff capacity in understanding the linkage between good clinical care and effective Medicaid documentation
► Address current Medicaid issues before they become problems for your agency.

Download your registration packet HERE.


LOCATION
Kankakee Community College
100 College Drive
Kankakee, IL 60901

DATES
April 28, 2011
* April 29, 2011*
May 24, 2011
July 12, 2011
July 26, 2011

* The April 29, 2011 date will be held downstate at a location T.B.D.
Lunch will be provided for each in-person training session. Participants will also earn a total of 6 CEU's for each in-person training session they attend.
The next Medicaid Toolkit in-person training session will be held next week, May 24th from 9:00-4:00 at the Kankakee Community College in the Conference Hall (D140) and will focus on:
Clinical Supervision: Using a Group Learning Model to Enhance Medicaid Compliance
Presented by Scott Migdole